Home
Talk

45
2,764pages on
this wiki
Ahoy! This be your information resource for Pirates of the Caribbean: Isles of War, Pirates of the Caribbean: Master of the Seas and Pirates of the Caribbean Online,
three online games based on
Walt Disney's Pirates of the Caribbean films, rides, and characters.
Anyone can edit any page here, and we encourage you to join us! If you find something that can be improved, either in content, grammar or formatting, feel free to fix it, just please make sure it follows our Policies. If you have any questions about the wiki or helping out, you can ask one of our Administrators.

Please be sure to read and abide by our community and editing Policy to ensure a peaceful wiki environment for all users and viewers.

Ship Classes: Light Sloop, Light Galleon, Light Frigate, Light Brig, Sloop, Galleon, Frigate, Brig, War Sloop, War Galleon, War Frigate, War Brig, Ship of the Line, Carrack, Fishing Boat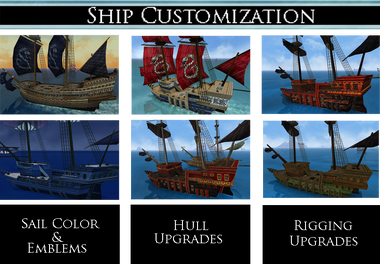 Equipment
Weapon Galleries


News Blog
Archive

Ahoy Pirates Online Wikia Users! The NEW Fluid Layout (Darwin) is now LIVE! We've made numerous changes across the wikia to accommodate the varying page width.

Updates:

The Navigation Image, the image …


Read more >

After the closing of POTCO, a select few dedicated players were sent a very special momento by Disney. This gift was... the head of Jolly Roger himself.

So far, only two players have been known to rece…

Read more >

Just Recently, we were approved for a Wikia Spotlight! Wikia Spotlights is a program that features Wikias around the Wikia Community. You can view currently spotlighted Wikis in the Around Wikia's netwo…

Read more >

Pirates Online Closing was the final event that occurred within Pirates Online. The event started on August 20th, 2013 and ended when Pirates Online closed on September 19th, 2013. Each week up until the closing, new content or a special event was added to the game.
From new Peddler Clothing to Legendary Redeemable Items. Every week was packed full of savvy surprises. Look back over the stern at the finial moments of Disney's Pirates of the Caribbean Online.
Read More
Did You Know?
...that Queen's Anne's Revenge is the villain's ship in POTC 4?
...that you can set sail with a crew on a Ship of The Line on the Test Server?
...that the game takes place between 1742 and 1745?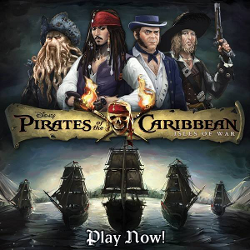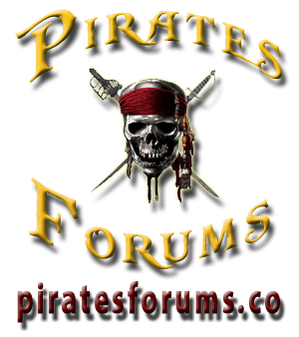 NEW FEATURE:
Project Bulletin
A new Hub that lists all current projects on the wiki that need help.

Do you have any of these items? If so, please upload a picture of the weapon card.
Here's the list of the wanted weapons:

Bayonets
Navy Dragoon's Bayonet
Dolls
Adventure Doll
Black Magic Doll
Gorilla Doll
Tomb King Doll
Treasure Hunter Doll
Tyranny Doll
Warmonger Doll

Swords
Orangutan Broadsword

Cannon Rams
Spectral Cannon Ram
Possessed Cannon Ram

Sailing Items
Adventurer's Sea Chart
Golden Sea Globe

(For a list of other items we need, see Wanted Items)
What was your favorite activity in Pirates Online?
Last Poll's Question: Which Legendary weapon is your favorite?
Winner of Last Poll: Thunderspine Sword with 70 out of 234 votes.
Pirates of the Caribbean Online Wiki is not associated in any official way with the Walt Disney Company, its subsidiary the Walt Disney Interactive Media Group, or any additional subsidiaries or affiliates.
The characters as well as "Pirates of the Caribbean" are TM and © (copyright) Walt Disney Company, Jerry Bruckheimer Films, and their related entities.