"Admiral Outift" redirects here. For the SvS Infamy Rank, see: Admiral.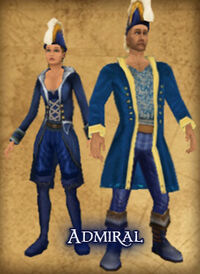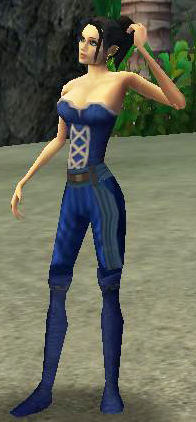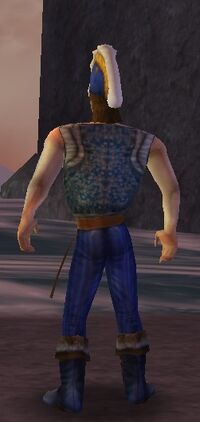 The Admiral Outfit is a matching outfit offered for purchase by the Peddlers on Padres Del Fuego, Cuba, Port Royal, and Tortuga. It is similar to the outfit worn by the boss Foulberto Smasho, and more specifically, the hat. Peddlers offer clothing that is only available for a limited time. It's expensive, but you will be sure to turn heads with this outfit. The outfit was leaked the morning of October 1st, and again in the evening on October 23rd.     
Complete Outfit (Female): 10,000 Gold
Complete Outfit (Male): 9,000 Gold
In-Stock Dates (POTCO): April 2011, October 2012 (Leak), April 2013, August 20, 2013
In-Stock Dates (TLOPO): None
Female
Male
Ad blocker interference detected!
Wikia is a free-to-use site that makes money from advertising. We have a modified experience for viewers using ad blockers

Wikia is not accessible if you've made further modifications. Remove the custom ad blocker rule(s) and the page will load as expected.