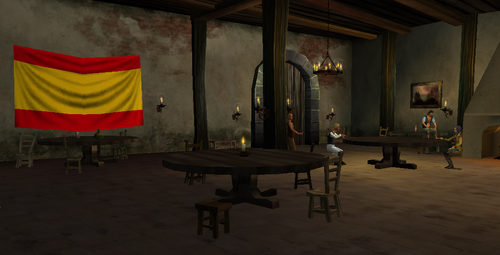 Avaricia's Tavern is a tavern located on the privateer island of Isla De La Avaricia. It is bartended by Alejandro Vargas and frequented by Marcos Hilo De Rosca Verde and Pedro Del Mar. It is a place where Spanish privateers can relax, play Blackjack, and have a drink after a long day of sinking ships.
Other characters found here:
Game Note
It was one of the locations during the Feats of Strength Competition.
Ad blocker interference detected!
Wikia is a free-to-use site that makes money from advertising. We have a modified experience for viewers using ad blockers

Wikia is not accessible if you've made further modifications. Remove the custom ad blocker rule(s) and the page will load as expected.