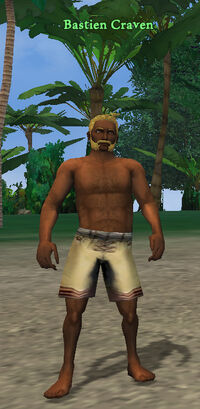 Bastien Craven is a hermit who lives among all of the crabs that populate Rumrunner's Isle. And don't forget all the rum. You will need to see him as part of the The Black Pearl Crew Story Quest, as well as the Tri-Barrel: Good for Business weapon upgrade.
Ad blocker interference detected!
Wikia is a free-to-use site that makes money from advertising. We have a modified experience for viewers using ad blockers

Wikia is not accessible if you've made further modifications. Remove the custom ad blocker rule(s) and the page will load as expected.