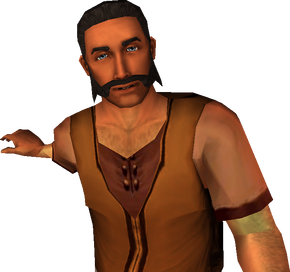 Black Mack hangs out in the Rowdy Rooster tavern on Port Royal,( Right by the peddler and Callecutter's Tailor Shoppe) often talking to Yellow Dan.
He offers the player a Cheat Card Quest where you must win 150 gold playing poker.
Ad blocker interference detected!
Wikia is a free-to-use site that makes money from advertising. We have a modified experience for viewers using ad blockers

Wikia is not accessible if you've made further modifications. Remove the custom ad blocker rule(s) and the page will load as expected.