Bonus Items are special rewards that can be obtained through completing additional tasks during quests. These tasks are often much more challenging to complete than a normal quest requires. Often, a pirate needs to be a master of the art in question to complete a bonus task.
A pirate may need to have special skills or obtain additional materials to earn a bonus item. Currently, bonus tasks are only available through the Raven's Cove Story Quest.
Magenta Ostrich Hat; Purple Cavalry Hat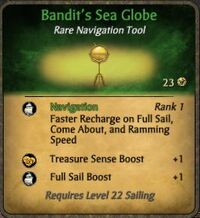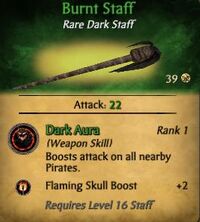 Pages in category "Bonus Items"
The following 4 pages are in this category, out of 4 total.
Ad blocker interference detected!
Wikia is a free-to-use site that makes money from advertising. We have a modified experience for viewers using ad blockers

Wikia is not accessible if you've made further modifications. Remove the custom ad blocker rule(s) and the page will load as expected.