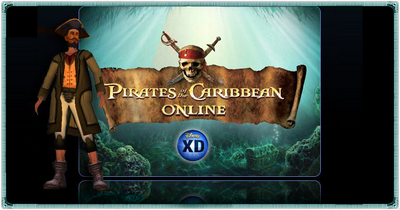 Disney XD (Disney Xtreme Digital) was Disney's social networking site. Guests could create and share their own customized channels, listen to music, watch videos, chat, and use it to leave messages with friends, play games, and more! In 2010 this site moved to Disney.go.com.
Shortly after the launch of Pirates Online, Disney XD had a channel for Pirates Online. There you could dive deeper into the Pirates Online experience with the Pirates Online Players Channel. Check out other Pirates' stats, set up or view events for your Guild, access additional leaderboards, or create your own customized Pirate Channel. Here are some of the features that were available:
Game News
You could view all the latest game news.
Player Directory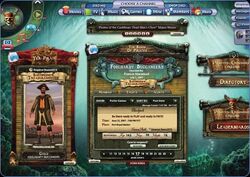 You could use the directory to find any Pirate or Guild in the game.
Pirate Stats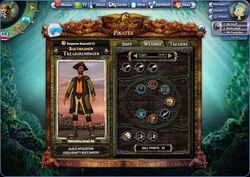 After you've found a pirate, you can view all their stats, as well as the following:
Pirate Image
Notoriety level
Guild
Weapon Skills
Ships
Treasure
Any other Pirates they may have created
Guilds
You could see a roster of all the Guilds in the game and set up events for your own Guild. The Main Features included:
Guild Roster
Alerts: These told you when your Guild had a new member or when your Guild was on the Pirates Online Leaderboard.
Events: You could use this tool to create a Guild event, or join an event created by one of your Guild mates. Category types include:

Quest Tasks
PvP Match
Group Adventure
Parlor Game
Leaderboards
See how you stacked up against all the other Pirates in the Caribbean. You could see overall or daily results for the following categories:
Enemies Defeated
Ships Sunk
PvP matches Won
Weapon Skill Points Earned
Poker Hands Won
Times in Jail
You could also see how your Guild stacked up against other Guilds, and how your Pirate ranks among your friends or Guild mates.
Ad blocker interference detected!
Wikia is a free-to-use site that makes money from advertising. We have a modified experience for viewers using ad blockers

Wikia is not accessible if you've made further modifications. Remove the custom ad blocker rule(s) and the page will load as expected.