The EITC Outpost is an outpost stationed deep within the Thieves' Den on the island of Tortuga . Inside is stationed a EITC Thug, who guards the desk if people try to snoop around it. Players must come here for The Black Pearl Crew Story Quest to find an arrest warrant for Carver.
Interior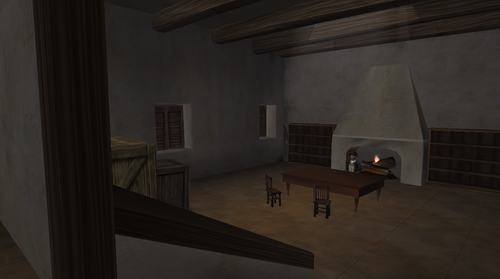 Ad blocker interference detected!
Wikia is a free-to-use site that makes money from advertising. We have a modified experience for viewers using ad blockers

Wikia is not accessible if you've made further modifications. Remove the custom ad blocker rule(s) and the page will load as expected.