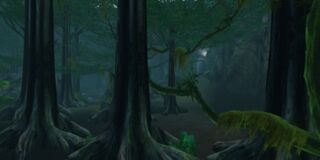 El Sudoron is a sparse jungle between Beckett's Quarry and Las Pulgas on Padres Del Fuego, filled with some of the most dangerous creatures and undead in the Caribbean.

In the center of the jungle is a waterfall with a small encampment of Royal Navy and EITC soldiers nearby. Curiously, there is an Undead Gypsy crouching behind a rock looking out for them. Behind him there is a series of graves with several dangerous undead.
Enemies
Creatures
Undead
East India Trading Co.
Boss
El Sudoron
Dig Spots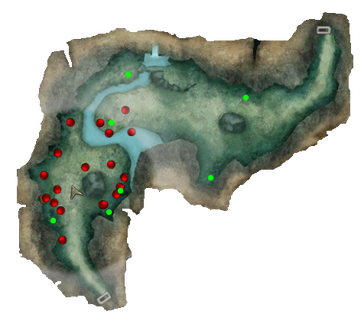 Note: Green Dots equal dig spots
Ad blocker interference detected!
Wikia is a free-to-use site that makes money from advertising. We have a modified experience for viewers using ad blockers

Wikia is not accessible if you've made further modifications. Remove the custom ad blocker rule(s) and the page will load as expected.