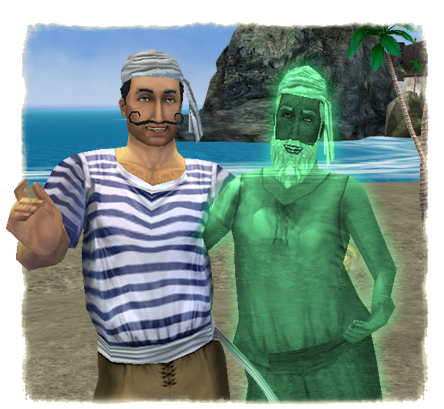 In 2010, there was a Game Master hosted Father's Day Event in which you celebrated Father's Day with Xavier Hench, and his Ghostly Uncle, Old Sooty.
Official Release Information from Pirates Online:
"Father's Day is upon us, mates! Time to team up with Dad and get into the action. Join the Marceline Guild's Xavier Hench and his Uncle Old Soot for some fatherly fun. Yes, we know that Sooty is a ghost, but since he was Xavier's uncle in life, they remain close.
Old Sooty was like the father Xavier never had. Sooty was also an expert cannoner and who taught Xavier everything he knows. So get in the game for this cannon-shooting-enemy-fighting-fun-loving event. And bring your Dad.... unless he be a landlubber!"
Screenshots
Game Note
This event was only hosted in 2010, and isn't scheduled to happen again in the future.
Ad blocker interference detected!
Wikia is a free-to-use site that makes money from advertising. We have a modified experience for viewers using ad blockers

Wikia is not accessible if you've made further modifications. Remove the custom ad blocker rule(s) and the page will load as expected.