A Port Royal blacksmith, operated by Philip Fuller. The shop offers traditional fare of cutlasses, daggers and dagger belts.
Edward Truespinner, a local trainer, also works in the shop. He offers pirates an opportunity to re-hone their skills.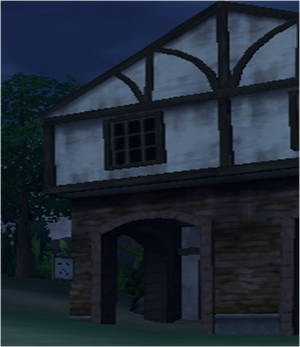 Weapons in Stock
The following items are available from Wallace.
Swords
Daggers
Throwing Knives
Ad blocker interference detected!
Wikia is a free-to-use site that makes money from advertising. We have a modified experience for viewers using ad blockers

Wikia is not accessible if you've made further modifications. Remove the custom ad blocker rule(s) and the page will load as expected.