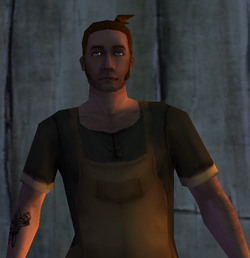 Gabriel De Martillo is a Shipwright on Isla De La Avaricia, the Spanish privateer island. He starts a pirate off on the Caribbean Struggle quest for Ship PvP. Nothing else is known about him, other than he rather hates the Spanish and French war and thinks the two lords should just get along.
Ad blocker interference detected!
Wikia is a free-to-use site that makes money from advertising. We have a modified experience for viewers using ad blockers

Wikia is not accessible if you've made further modifications. Remove the custom ad blocker rule(s) and the page will load as expected.