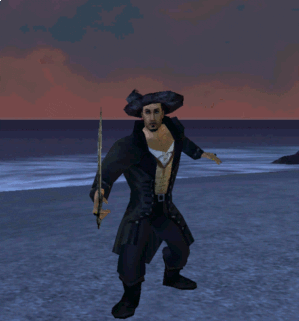 Hack
is the quick opening attack with a
cutlass
. This is the first
combo
skill
.
To use this attack, pull out your Cutlass by pressing the F# key if it is equipped in the corresponding weapon slot, click with with your left- mouse button on the weapon, or if the Cutlass was the last weapon used, press CTRL or the left-mouse button. When close enough to an enemy, press CTRL or the left-mouse button. The pirate will swing the cutlass to perform a Hack.
Increasing this ability increases the amount of damage.
Ad blocker interference detected!
Wikia is a free-to-use site that makes money from advertising. We have a modified experience for viewers using ad blockers

Wikia is not accessible if you've made further modifications. Remove the custom ad blocker rule(s) and the page will load as expected.