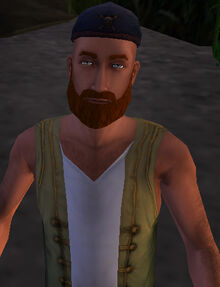 Hector Gunfury is a Spanish townsperson, who can be found right outside Avaricia's Tavern on Isla De La Avaricia. He might offer some advice, that could be helpful. He is wearing some unidentified vest that could possibly be part of a Peddler Item set in the future. He is also wearing a unidentified cap.
Ad blocker interference detected!
Wikia is a free-to-use site that makes money from advertising. We have a modified experience for viewers using ad blockers

Wikia is not accessible if you've made further modifications. Remove the custom ad blocker rule(s) and the page will load as expected.