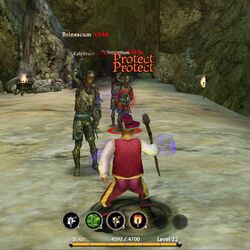 Hex Guard is a special weapon skill that protects allies from voodoo attacks. This ability is found on all Mojo Dolls bought from Gypsies and the dolls in the Shaman Doll Weapon Group. When the skill is used on a pirate, it will take away 1 damage from both the pirate and the user who is attuning.
Voodoo Dolls
The Hex Guard ability is found on the following dolls.
Ad blocker interference detected!
Wikia is a free-to-use site that makes money from advertising. We have a modified experience for viewers using ad blockers

Wikia is not accessible if you've made further modifications. Remove the custom ad blocker rule(s) and the page will load as expected.