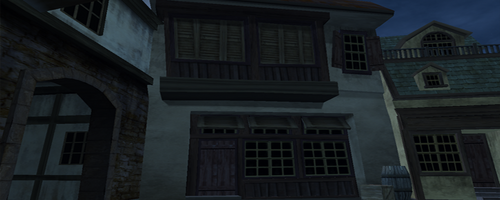 June Greer Residence is the house of June Greer, a citizen of Port Royal. To free her brother, Gordon Greer, you will have to help June and her fiancé, Peter Blakeley, in the The Black Pearl Crew Story Quest.
Ad blocker interference detected!
Wikia is a free-to-use site that makes money from advertising. We have a modified experience for viewers using ad blockers

Wikia is not accessible if you've made further modifications. Remove the custom ad blocker rule(s) and the page will load as expected.