During the week of July 9th and 10th of 2010 from 2 PM to 3 PM and 5 PM to 6 PM, the Marceline Guild and Old Sooty hosted the "Let's Sink 'Em All!" event to battle the gold stealing renegade bandits. The event was a smashing success because - you guessed it - players sunk 'em all! Well, most of them at least. This festive event took place across all oceans at the Cannon Defense Forts located on Port Royal, Tortuga, and Padres Del Fuego. Along side the Marceline Guild and Old Sooty, many brave Pirates blasted away at the rowdy bandits and sent them retreating. GM Ann Lowe was lucky enough to capture the event in a lull between attacks on Tortuga.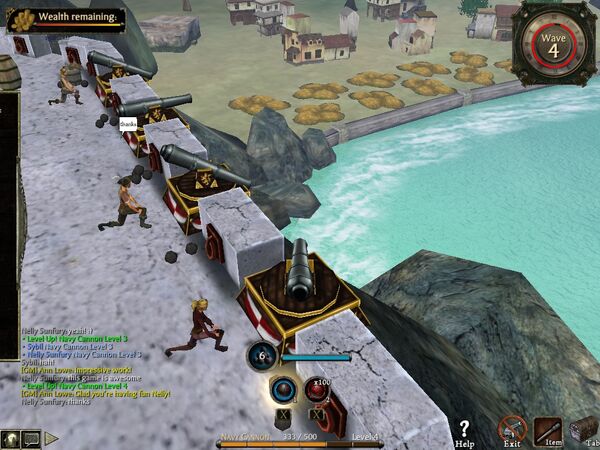 Ad blocker interference detected!
Wikia is a free-to-use site that makes money from advertising. We have a modified experience for viewers using ad blockers

Wikia is not accessible if you've made further modifications. Remove the custom ad blocker rule(s) and the page will load as expected.