Ahoy! This be your information resource for Pirates of the Caribbean Online & The Legend of Pirates Online, a former game and its recreation. Both are based on Walt Disney's Pirates of the Caribbean films, rides, and characters.
Anyone can edit any page here, and we encourage you to join us! If you find something that can be improved, either in content, grammar or formatting, feel free to fix it! Just please make sure it follows our Policies. If you have any questions about the wiki or helping out, you can ask one of our Administrators.


Ship Classes: Light Sloop, Light Galleon, Light Frigate, Light Brig, Sloop, Galleon, Frigate, Brig, War Sloop, War Galleon, War Frigate, War Brig, Ship of the Line, Carrack, Fishing Boat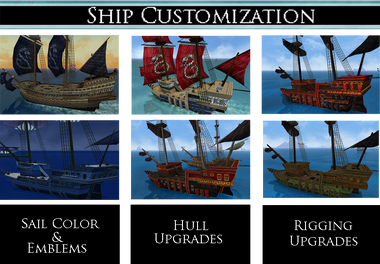 Equipment
Weapon Galleries

News Blog
Archive
Posted by The Crew on May 20, 2017, 5:30 p.m.




Ahoy, everyone!

Since our announcement that the game is reopening tomorrow, May 21st, there has been an amazing response from the community! The Crew is jus…

Read more >

Posted by Rosetta Zimm on May 18, 2017, 5 p.m.




Ahoy, mates!

I've got some wondrous news for ye! On May 21st at 12PM EDT/ 9AM PST, ye'll be able to sail back into the Caribbean! Startin' tomorrow, May 19th,…

Read more >

Posted by Alaina Seastone on May 16, 2017, 7 p.m.




Ahoy, pirates,

I apologise for the delay in getting this letter to you. You would simply not believe what I have encountered recently! It has been some…

Read more >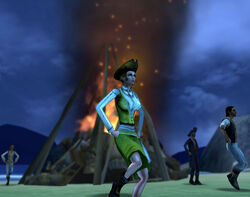 Brethren Feast - Occurring around the Thanksgiving Holiday, this in-game event promoted group activities such as Invasions, Treasure Fleets and Cannon Defense. During this time, pirates could obtain some delicious Roast Pork and purchase seasonal garb from the local Peddlers.
Did You Know?
.... that POTCO was released on October 30th at 11:50 PM PST 2007?
.... that POTCO was closed on September 19th at 12:00 PM PST 2013?
.... that POTCO was a runner-up for the best MMORPG of 2009 by Beckett Online Survey?
.... that POTCO is being revamped from scratch by fans in the form of The Legend of Pirates Online?
Pirates Online Wiki is not associated in any official way with the Walt Disney Company; its subsidiary, Disney Interactive; or any additional subsidiaries or affiliates.
The characters as well as "Pirates of the Caribbean" are TM and © (copyright) The Walt Disney Company, Jerry Bruckheimer Films, and their related entities.
Ad blocker interference detected!
Wikia is a free-to-use site that makes money from advertising. We have a modified experience for viewers using ad blockers

Wikia is not accessible if you've made further modifications. Remove the custom ad blocker rule(s) and the page will load as expected.