Ahoy! This be your information resource for Pirates of the Caribbean Online & The Legend of Pirates Online, a former game and its recreation. Both are based on Walt Disney's Pirates of the Caribbean films, rides, and characters.
Anyone can edit any page here, and we encourage you to join us! If you find something that can be improved, either in content, grammar or formatting, feel free to fix it! Just please make sure it follows our Policies. If you have any questions about the wiki or helping out, you can ask one of our Administrators.

Ship Classes: Light Sloop, Light Galleon, Light Frigate, Light Brig, Sloop, Galleon, Frigate, Brig, War Sloop, War Galleon, War Frigate, War Brig, Ship of the Line, Carrack, Fishing Boat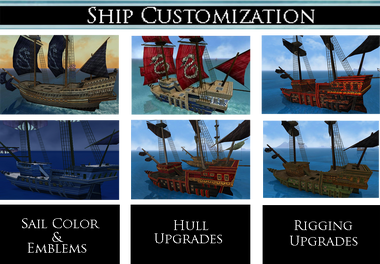 Equipment
Weapon Galleries


News Blog
Archive
Posted by Sea Slasher on Feb. 18, 2017, 9:32 p.m.




Ahoy there!

I be here to remind ye that thar only be 10 days left to nominate one of yer mates to be a Savvy Swashbuckler.

In case ye haven't heard, a Savvy…

Read more >

Posted by Sid Tackem on Feb. 9, 2017, 9 p.m.




Ah, February 14th! The day we give our prayers to Cupid or Saint Valentine of Rome so that they may help us find the alluring feeling that makes us complete…

Read more >

Posted by ???? on Feb. 8, 2017, 8:40 p.m.




Ahoy there!

There is widespread unrest in the Caribbean. That much is clear. Your actions have been very troubling to us. You see… you have been prying into ma…

Read more >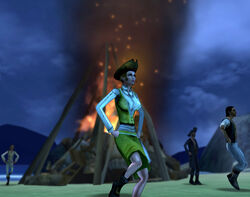 Brethren Feast - Occurring around the Thanksgiving Holiday, this in-game event promoted group activities such as Invasions, Treasure Fleets and Cannon Defense. During this time, pirates could obtain some delicious Roast Pork and purchase seasonal garb from the local Peddlers.
Pirates Online Wiki is not associated in any official way with the Walt Disney Company; its subsidiary, Disney Interactive; or any additional subsidiaries or affiliates.
The characters as well as "Pirates of the Caribbean" are TM and © (copyright) The Walt Disney Company, Jerry Bruckheimer Films, and their related entities.
Ad blocker interference detected!
Wikia is a free-to-use site that makes money from advertising. We have a modified experience for viewers using ad blockers

Wikia is not accessible if you've made further modifications. Remove the custom ad blocker rule(s) and the page will load as expected.