Ahoy! This be your information resource for Pirates of the Caribbean Online & The Legend of Pirates Online, a former game and its recreation. Both are based on Walt Disney's Pirates of the Caribbean films, rides, and characters.
Anyone can edit any page here, and we encourage you to join us! If you find something that can be improved, either in content, grammar or formatting, feel free to fix it! Just please make sure it follows our Policies. If you have any questions about the wiki or helping out, you can ask one of our Administrators.

News Blog
Archive
Posted by The Crew

Oct. 14, 2018, 12:30 p.m.




Ahoy, all!

We've got some fun news for you today! Over the past few weeks, we've been exploring new avenues for direct communication between us, The Crew, an…

Read more >

Posted by Bargain Billy

Sept. 30, 2018, 11 p.m.




Ahoy, mateys!

Thanks for givin' Kat Repperson , the new member of our ranks a warm welcome last month! She'll need all the business ye can give 'er, what …

Read more >

Posted by The Keepers of the Code

Sept. 20, 2018, Noon 




The Faithful Bride was always a crowded, noisy tavern with far too many people coming and going. Music and raucous singing never ceased and often…

Read more >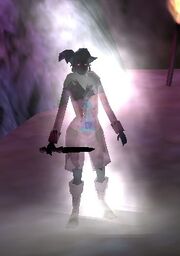 Cicatriz is a ghost boss recently discovered in El Patron's Mine on Raven's Cove and one of only a few female bosses found in the Caribbean. Rumor is she was one of El Patron's commanders.
Pirates Online Wiki is not associated in any official way with the Walt Disney Company; its subsidiary, Disney Interactive; or any additional subsidiaries or affiliates.
The characters as well as "Pirates of the Caribbean" are TM and © (copyright) The Walt Disney Company, Jerry Bruckheimer Films, and their related entities.