Home
Talk

45
2,584pages on
this wiki

Ahoy! This wiki is your information resource for Pirates of the Caribbean Online,
the massively-multiplayer online game (MMO) based on
Walt Disney's Pirates of the Caribbean films, rides, and characters.
Anyone can edit any page here, and we encourage you to join us! If you find something that can be improved, either in content, grammar or formatting, feel free to fix it, just please make sure it follows our Policies. If you have any questions about the wiki or helping out, you can ask one of our Administrators.
There is a separate wiki for fanfic, guilds, and character biographies - The Pirates Online Players Wiki.

Please be sure to read and abide by our community and editing Policy to ensure a peaceful wiki environment for all users and viewers.
Ship Classes: Light Sloop, Light Galleon, Light Frigate, Light Brig, Sloop, Galleon, Frigate, Brig, War Sloop, War Galleon, War Frigate, War Brig, Ship of the Line, Carrack, Fishing Boat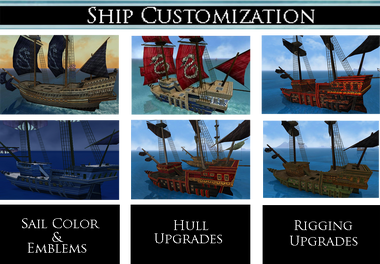 Equipment
Weapon Galleries

News Blog
Archive



Ahoy Pirates Online fans! Are you a savvy swashbuckler?
Prove your wit to your mates by taking the Pirates Online Quiz!
Once you've completed the quiz, come back to the blog and share your score!
Then, y…





Read more >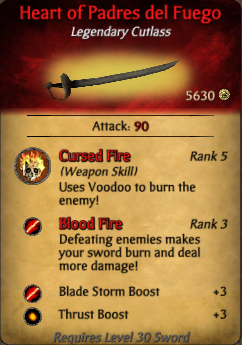 The
Heart of Padres Del Fuego
is a
Legendary
cutlass that was discovered when
Jolly Roger
was targeting Padres with numerous
invasions
.
Jolly had been trying to get his hands on this sword and pirates are doing everything in their power to stop him from doing so.
Read More
Did You Know?
Pirates of the Caribbean Online Wiki is not associated in any official way with the Walt Disney Company, its subsidiary the Walt Disney Interactive Media Group, or any additional subsidiaries or affiliates.
The characters as well as "Pirates of the Caribbean" are TM and © (or copyright) Walt Disney Company, Jerry Bruckheimer Films, and their related entities.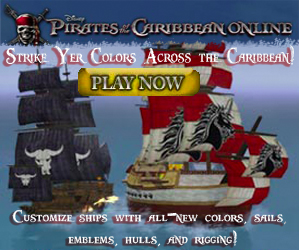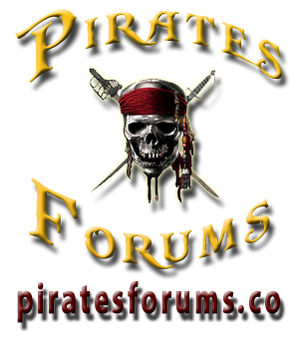 NEW FEATURE:
Project Bulletin
A new Hub that lists all current projects on the wiki that need help.

Do you have any of these items? If so, please upload a picture of the weapon card.
Here's the list of the wanted weapons:

Bayonets
Navy Dragoon's Bayonet
Dolls
Adventure Doll
Black Magic Doll
Gorilla Doll
Tomb King Doll
Treasure Hunter Doll
Tyranny Doll
Warmonger Doll

Swords
Orangutan Broadsword

Cannon Rams
Spectral Cannon Ram
Possessed Cannon Ram

Sailing Items
Adventurer's Sea Chart
Golden Sea Globe

(For a list of other items we need, see Wanted Items)
Which Leaked Peddler Outfit Was Your Favorite?
Last Poll's Question: Which Peddler Outfit Do You Think is the Ugliest
Winner of Last Poll: Snapdragon with 118 out of 171 votes.