Welcome to the Pirates Online Wiki!
Welcome to the Pirates Online Wiki!

Ahoy! This be your information resource for Pirates of the Caribbean Online & The Legend of Pirates Online, a former game and its recreation. Both are based on Walt Disney's Pirates of the Caribbean films, rides, and characters.
Anyone can edit any page here, and we encourage you to join us! If you find something that can be improved, either in content, grammar or formatting, feel free to fix it! Just please make sure it follows our Policies. If you have any questions about the wiki or helping out, you can ask one of our Administrators.

Ship Classes: Light Sloop, Light Galleon, Light Frigate, Light Brig, Sloop, Galleon, Frigate, Brig, War Sloop, War Galleon, War Frigate, War Brig, Ship of the Line, Carrack, Fishing Boat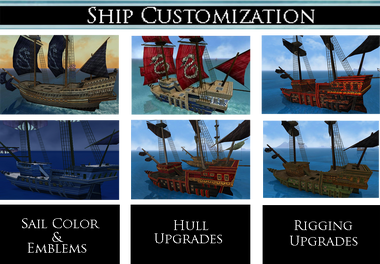 Equipment
Weapon Galleries


News Blog
Archive
Retrieved from https://piratesonline.co/

Posted by The Crew on Sept. 22, 2016, 4 p.m.




Ahoy all ye Pirates of the Caribbean!

After a year of updates, excitement, and surprises, The Legend of Pirates Onlin…

Read more >

Bugfixes

Fixed a bug that allowed a code to be redeemed even if the inventory was full.
Fixed a bug that allowed zombified players to launch a ship.
Fixed a crash with battle.

Maintenance




Fea…

Read more >


Ahoy, my fellow pirates!

Pirates Forums is hosting a screenshot contest for Beta Keys or gold redeem codes! Check it out at this link: https://piratesforums.co/threads/alpha-screenshot-contest.13883/#…

Read more >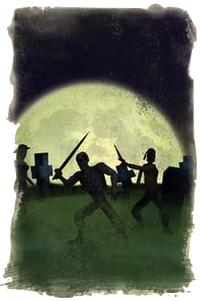 Curse of the Muertos Moon - Jolly Roger sought the ultimate form of revenge for Amo Dorsi, making him undead by casting a spell all over the Caribbean! He cursed the moon so that any pirate caught in its rays would instantly turn into undead form! This evil scourge is known as the "Curse of the Muertos Moon" (Curse of the Dead Moon)! Watch out Pirates, your best friends when the moon shines may decide to turn on you!
Pirates Online Wiki is not associated in any official way with the Walt Disney Company; its subsidiary, Disney Interactive; or any additional subsidiaries or affiliates.
The characters as well as "Pirates of the Caribbean" are TM and © (copyright) The Walt Disney Company, Jerry Bruckheimer Films, and their related entities.