Ahoy! This be your information resource for Pirates of the Caribbean: Isles of War, Pirates of the Caribbean: Master of the Seas and Pirates of the Caribbean Online, three online games based on Walt Disney's Pirates of the Caribbean films, rides, and characters.
We are currently editing over 2,828 articles, and you can help!
Anyone can edit any page here, and we encourage you to join us! If you find something that can be improved, either in content, grammar or formatting, feel free to fix it, just please make sure it follows our Policies. If you have any questions about the wiki or helping out, you can ask one of our Administrators.
Please be sure to read and abide by our community and editing Policy to ensure a peaceful wiki environment for all users and viewers.
Current News & Events
News Blog
Featured Article

Revive Pirates of the Caribbean Online was an effort by numerous dedicated players to contact various Disney employs and present them with the player concerns regarding the issues of the game. The petition, entitled Revive POTCO officially started on July 29, 2012 and collected more than 3,300 signatures by its end on September 19, 2013.
Over the year the petition was active, it hosted two major in-game events to build support for the cause. Those events were the Revive POTCO Blockade and Land Ho! An Island for An Email.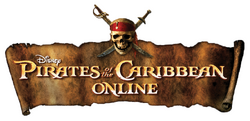 Pirates of the Caribbean Online Wiki is not associated in any official way with the Walt Disney Company, its subsidiary the Walt Disney Interactive Media Group, or any additional subsidiaries or affiliates. The characters as well as "Pirates of the Caribbean" are TM and © (copyright) Walt Disney Company, Jerry Bruckheimer Films, and their related entities.
Ad blocker interference detected!
Wikia is a free-to-use site that makes money from advertising. We have a modified experience for viewers using ad blockers

Wikia is not accessible if you've made further modifications. Remove the custom ad blocker rule(s) and the page will load as expected.