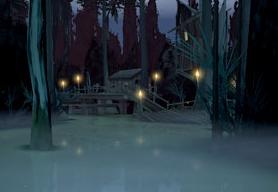 Like the Pantano River on Cuba, this is a marshy place on Tortuga, just outside of the main town. The Misty Mire is filled with various creatures, all of which you can blast away at with your pistol. The forest floor is always covered with an everlasting mist of the swamps. Also, there are a lot of low to medium undead, Big and Huge alligators and flytraps - which make traversing this swamp dangerous for loners, but a small hunting party can set up shop near the graveyard or by the stilt shacks. Look for the Huge Alligator in the side alcove.
One of Jolly Roger's undead gypsy bosses, General Hex, has set up a post here at one of the stilt houses. He is guarded by a couple of Undead Duelists and Undead Brigands.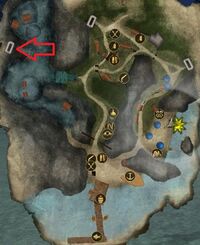 Enemies
Creatures
The typical swamp critters can be found here. At one time, a number of crabs from the sea had settled here - but have since moved on.
Undead
A small cemetery in the midst of the swampy marsh has given rise to a host of undead that Jolly Roger can now use for his efforts.
Before the island was destroyed and remade, there used to be a significant population of undead Grenadiers, but they have since moved on.
Also before the island was destroyed, a pirate could go through a swampy marsh directly on the shore of the island, but the small opening is now no more either.
Bosses
Game Note:
Dig Spots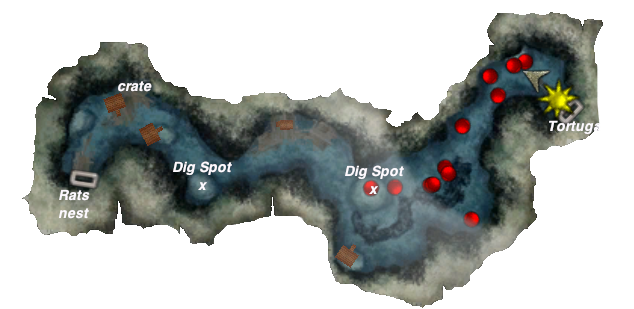 Ad blocker interference detected!
Wikia is a free-to-use site that makes money from advertising. We have a modified experience for viewers using ad blockers

Wikia is not accessible if you've made further modifications. Remove the custom ad blocker rule(s) and the page will load as expected.