This Newsletters page will list all email newsletters sent out in the world of Pirates of the Caribbean Online that address customer service affairs. For the latest information - also check Pirates Online or Pirates Forums!
Promotional Email & Pamphlet Inside Pirates 4 DVD Box
Play Pirates Online & Live the Legend!
Membership Options 
Friend Invitation Newsletter
Unlimited Access Game Card Expires in 24 Hours
Unlimited Access Credit Card Renewal Notification
Unlimited Access Purchase Confirmation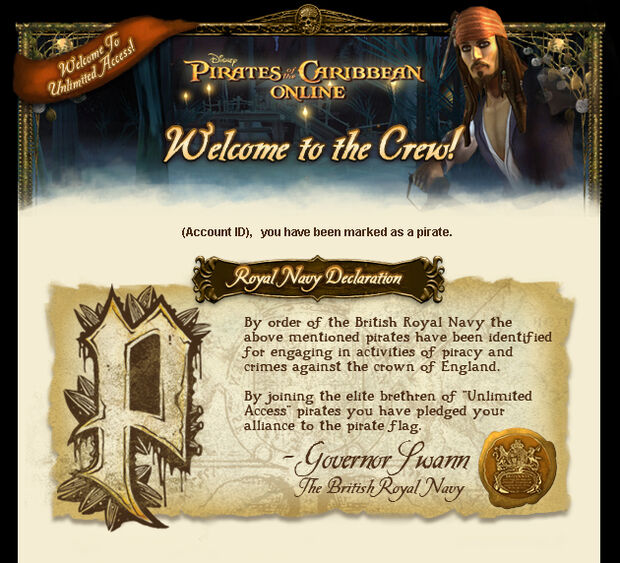 Log-in and Installation Issue Newsletter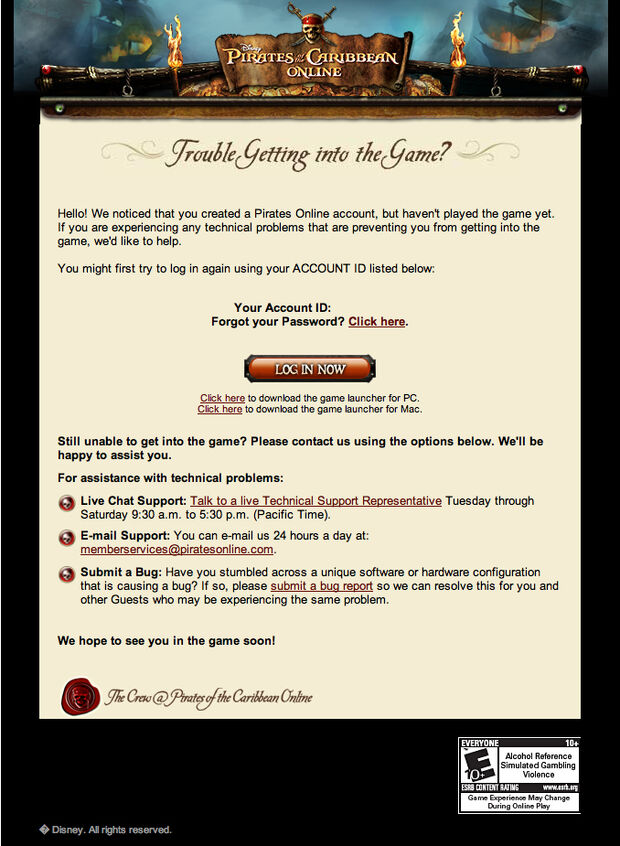 Account Creation Welcome Newsletter
Bug Report Confirmation
Ad blocker interference detected!
Wikia is a free-to-use site that makes money from advertising. We have a modified experience for viewers using ad blockers

Wikia is not accessible if you've made further modifications. Remove the custom ad blocker rule(s) and the page will load as expected.