Pierre le Porc (Peter the Pig) is a French Lord and rules over Ile D'Etable De Porc. He prefers to refer to himself as the "refined gentleman of acquisition" - with his focus constantly on acquiring more territory, more gold, and more privateers to take up arms against his rival, Garcia de la Avaricia of Spain.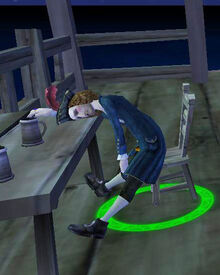 Quests
Finishing the French Ship PvP quests will give the pirate an additional reward of a special French Fleur de Lys tattoo.
Ad blocker interference detected!
Wikia is a free-to-use site that makes money from advertising. We have a modified experience for viewers using ad blockers

Wikia is not accessible if you've made further modifications. Remove the custom ad blocker rule(s) and the page will load as expected.