'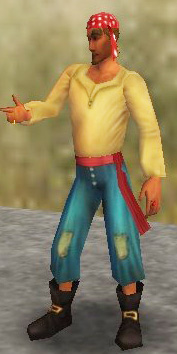 Pirate Life is an outfit available for unlock by completing the Pirate Life Quest for Nathaniel Truehound, the Tailor on Port Royal. Pieces of the outfit are given to the player throughout the quest. Once you sell an item from this set, you cannot get it back.
Obtainable By: Completing Pirate Life Quest
Complete Outfit Resale Value (Female): 107 Gold
Complete Outfit Resale Value (Male): 117 Gold
Female
Male
Ad blocker interference detected!
Wikia is a free-to-use site that makes money from advertising. We have a modified experience for viewers using ad blockers

Wikia is not accessible if you've made further modifications. Remove the custom ad blocker rule(s) and the page will load as expected.