Pirates of the Caribbean Online Wiki:About
Talk

0
2,584pages on
this wiki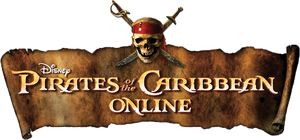 This Wiki was established to provide information about Pirates of the Caribbean Online, for players or fans of the game.
Pirates of the Caribbean Online is a Massive, Multi-Player Online Role-Playing Game (MMORPG). Thousands of players, world-wide, create a pirate character and interact while performing quests, fighting enemies, and playing mini-games set in the world of Pirates of the Caribbean, based on the films, books and Disney amusement park ride.
The Wiki is open to all users to add, edit, and update articles as the game itself is always changing.
Current Events in the game are updated as they are announced on Disney's Pirates Online Website
Currently, the site has a number of administrators and registered members who continue to add quality information to the Wiki or help in keeping it orderly. Fully registered members can be promoted to Administrator after continued display of responsible editing.
The site does not allow for vanity articles that focus on a player character or guild. Please visit the Pirates of the Caribbean Online Players Wiki to view and create them.

Pirates of the Caribbean Online Wiki is not associated in any official way with the Walt Disney Company, its subsidiaries, or its affiliates.
The characters as well as "Pirates of the Caribbean" are TM and © (or copyright) Disney, Jerry Bruckheimer and its related entities.