Just before Pirates Online was released, player were allowed to Pre-Order Unlimited Access. All players that did so were shipped a cloth map of the game's islands. (Excluding Raven's Cove, Isla De La Avaricia, and Ile d'Etable de Porc, as they were added later) The cloth map is separate from the Unlimited Access Crew Kit.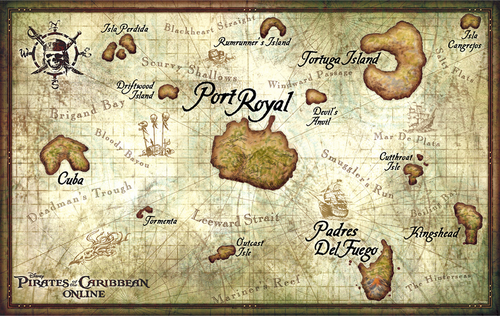 Ad blocker interference detected!
Wikia is a free-to-use site that makes money from advertising. We have a modified experience for viewers using ad blockers

Wikia is not accessible if you've made further modifications. Remove the custom ad blocker rule(s) and the page will load as expected.