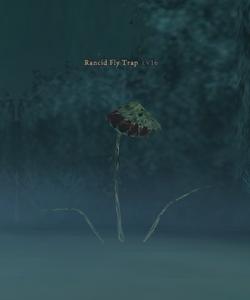 More formidable than
Giant Fly Traps
, this species began to appear in several remote places. Their attacks and acid spits are more powerful and last longer than their predecessor, the Giant Fly Trap.
They appear at Levels 13-19. (Health 1,050-1,650)
Locations:
Ad blocker interference detected!
Wikia is a free-to-use site that makes money from advertising. We have a modified experience for viewers using ad blockers

Wikia is not accessible if you've made further modifications. Remove the custom ad blocker rule(s) and the page will load as expected.