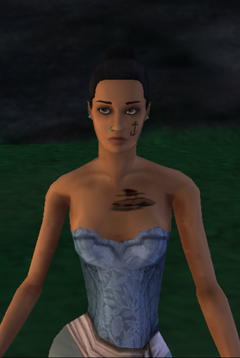 Sage Singedswain is a PvP Infamy Rewards merchant selling exclusive PvP hats, coats, and tattoos on Ile d'Etable de Porc.

Game Note: Basil Calledougal used to be the French PvP Infamy Rewards vendor in POTCO, but was replaced by Sage in TLOPO in May 2017 as there is another Basil Calledougal located on Port Royal.
Ad blocker interference detected!
Wikia is a free-to-use site that makes money from advertising. We have a modified experience for viewers using ad blockers

Wikia is not accessible if you've made further modifications. Remove the custom ad blocker rule(s) and the page will load as expected.