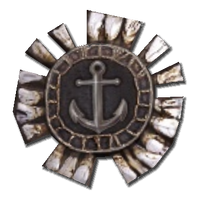 Learn the Secret of Transportation to Padres Del Fuego. Acquire a totem that will allow you to get around the Caribbean more quickly.
Note: This will automatically appear in your quest journal when you reach level 23.
Name
Task
Reward
Visit Romany Bev
Visit Romany Bev
25 Notoriety Points
Fight the Undead of Padres Del Fuego
As a favor to Romany Bev, you must go and fight the Undead Forces of Padres Del Fuego. They can be found in the interior of the island.
none
Defeat 14 Undead Grenadiers.
25 Notoriety Points
Defeat 14 Undead Slashers.
25 Notoriety Points
Defeat 4 Undead Gypsies.
25 Notoriety Points
The Eye of Nabai
Recover the Eye of Nabai from a buried treasure chest.
Teleport access to Padres Del Fuego
500 Notoriety Points
Ad blocker interference detected!
Wikia is a free-to-use site that makes money from advertising. We have a modified experience for viewers using ad blockers

Wikia is not accessible if you've made further modifications. Remove the custom ad blocker rule(s) and the page will load as expected.