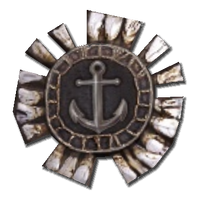 A quest to gain teleportation to the island of Raven's Cove. The quest is given to the player by Crazy Ned on Raven's Cove. This quest is unlocked at Level 30 along with the Raven's Cove Story Quest. After talking to Crazy Ned, he tells you that Ravens hid the pieces of the teleportation totem in crates all over Raven's Cove.
There are a total of five (5) crates that need to be found. Just walk up to them and press the Shift key and your player will search and find a piece of the totem.
One of the easiest teleport quests!
HINT: Complete this quest first to make other quests easier to complete!
Crates (Teleportation to Raven's Cove)
Ad blocker interference detected!
Wikia is a free-to-use site that makes money from advertising. We have a modified experience for viewers using ad blockers

Wikia is not accessible if you've made further modifications. Remove the custom ad blocker rule(s) and the page will load as expected.