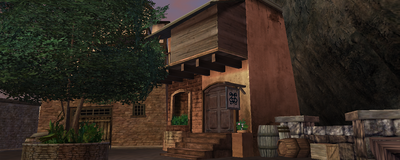 Solonon's Tattoo Parlor is a tattoo parlor on Port Royal, where Tattoo Artists Solomon O'Dougal and Daisy work. They offer a full selection of body art from male and female pirates. Your pirate can receive the Special Ink and Family Valuables Fortune Quests from Solomon inside this building. Peter Chipparr also resides and here, and he gives you the quest Peter Chipparr's Vengeance.
Interior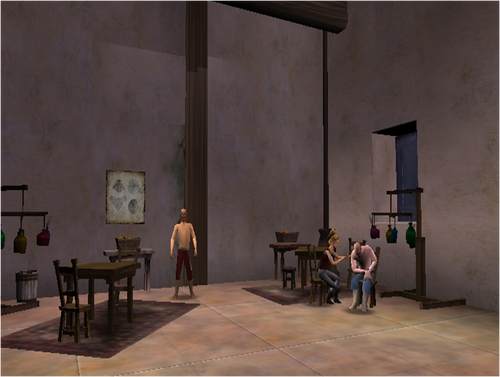 Ad blocker interference detected!
Wikia is a free-to-use site that makes money from advertising. We have a modified experience for viewers using ad blockers

Wikia is not accessible if you've made further modifications. Remove the custom ad blocker rule(s) and the page will load as expected.