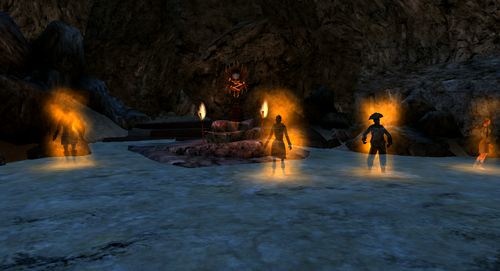 The South Idol is one of the four idols in the Raven's Cove Story Quest. There are four ghosts that guard it and you will have to defeat them to complete that part of the quest.  The idol is guarded by Devious Ghosts and Mutineer Ghosts, but not by their stronger brethren, the Traitor Ghosts.
Game Note
High level players often go there to level weapons, rank or to search for Famed or Legendary Weapons.
Ad blocker interference detected!
Wikia is a free-to-use site that makes money from advertising. We have a modified experience for viewers using ad blockers

Wikia is not accessible if you've made further modifications. Remove the custom ad blocker rule(s) and the page will load as expected.