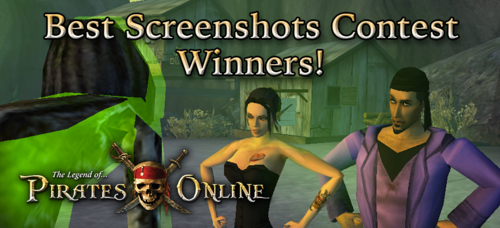 The Best Screenshots Contest was a contest announced August 12th, 2015 on their official website [1] and on the project's official social media pages; Facebook [2], Twitter [3], Instagram [4], Tumblr [5], and Google+ [6].
The contest accepted favorite Pirates of the Caribbean Online screenshots from the community via email at support@piratesonline.co from August 12th to the 16th. The 5 winners were announced August 20th, 2015, where each received an Alpha Key to play during the game's alpha stages.
References
Ad blocker interference detected!
Wikia is a free-to-use site that makes money from advertising. We have a modified experience for viewers using ad blockers

Wikia is not accessible if you've made further modifications. Remove the custom ad blocker rule(s) and the page will load as expected.