On Talk Like a Pirate Day, Pirates had a big laugh at the expense of some unsuspecting members of the EITC Black Guard. If the EITC had hoped to learn any of our Pirate secrets on this day, their plans were foiled completely! Not only were their attempts at being Pirates thwarted, the EITC ended up making a complete fool out of themselves in the process. Also, Captain Elliot Shaw was none too happy to find some members of his EITC Black Guard hanging around Tortuga and taking part in merrymaking with the Pirates.
If you missed Talk Like a Pirate Day with the Marceline Guild and the EITC Black Guard, not to worry! We captured some memorable moments to share with everyone. Enjoy!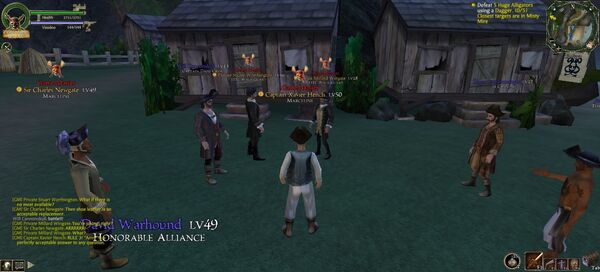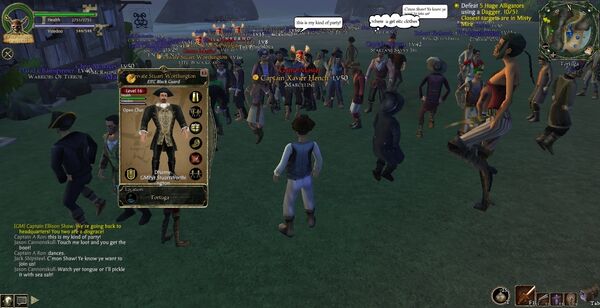 This event took place on September 19, 2:00pm - 3:00pm & 5:00pm - 6:00pm at Port Royal and Tortuga.
Ad blocker interference detected!
Wikia is a free-to-use site that makes money from advertising. We have a modified experience for viewers using ad blockers

Wikia is not accessible if you've made further modifications. Remove the custom ad blocker rule(s) and the page will load as expected.