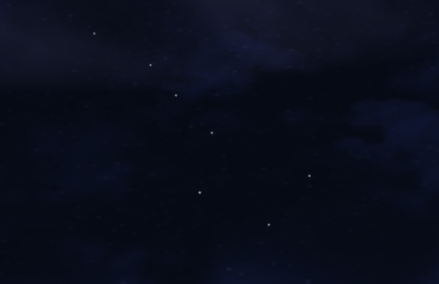 The Big Dipper is the only known asterism, a pattern of stars recognized on Earth's night sky, in Pirates of the Caribbean Online. These stars are the seven brightest of the formal constellation Ursa Major. These stars are the brightest in the game, and can easily be seen while out at sea.
More Info
Ad blocker interference detected!
Wikia is a free-to-use site that makes money from advertising. We have a modified experience for viewers using ad blockers

Wikia is not accessible if you've made further modifications. Remove the custom ad blocker rule(s) and the page will load as expected.