'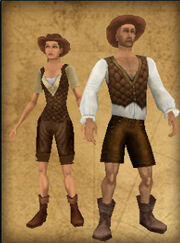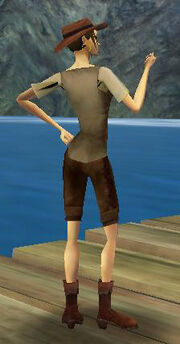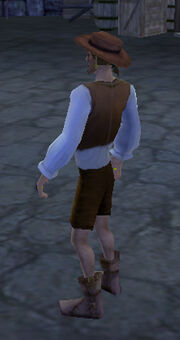 Treasure Hunter is an outfit offered for purchase by the Peddlers on Port Royal, Tortuga, Cuba, and Padres Del Fuego. This outfit does not increase the amount or quality of loot by any amount. The hat of this outfit is similar to the Adventurer Straw Hat. The male shorts in this outfit was the only item a Basic Access Member could buy from the Peddlers. Items from this set can additionally be found all-year-round in loot.
Complete Outfit (Female): 2,700 Gold
Complete Outfit (Male): 2,400 Gold
In-Stock Dates (POTCO): December 2010, December 2011
In-Stock Dates (TLOPO): None
Female
Male
Ad blocker interference detected!
Wikia is a free-to-use site that makes money from advertising. We have a modified experience for viewers using ad blockers

Wikia is not accessible if you've made further modifications. Remove the custom ad blocker rule(s) and the page will load as expected.