In Light of the Holiday, i'm gonna give out 2 poems :)
1:The 31st
It's Halloween,vampires will bite and everybody shall be scared all night
Pirates run around looking of rogld and doubloon,and witches fly over the moon
Ghosts,ghouls,banshees galore
Zombies eating brains and wanting more
You can run but you can't hide,hang on tight for a terrifying ride
Think you can't be scared? We shall see
The sound of screams fill phantoms with glee
Jack-O-Lanterns on porches with their candles all lit
Look out for Vampires unless you want to get bit!
Run away if you see the Mad Scientest
If not, he'll put on his experiment list
So that's Halloween,phantoms,monsters,vampires and more
Scaring is one great chore
The night is done, and the monsters have scared everyone
It's a night of fright,have a spooky night all,and let the bed bugs bite!
My next one is almost done,but not done yet.It'll be up tomorrow :D Happy Halloween!
No matter how bad or good you think is is,do say! It only hurts me when ppl lie to not hurt me XD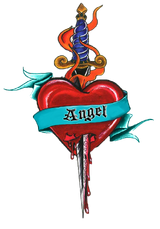 01:57, October 24, 2012 (UTC)
Ad blocker interference detected!
Wikia is a free-to-use site that makes money from advertising. We have a modified experience for viewers using ad blockers

Wikia is not accessible if you've made further modifications. Remove the custom ad blocker rule(s) and the page will load as expected.