Well, I got requests for screens of any Rank 4 upgrade on a War Galleon and I thought that fortune hunter best suited one, so I built one on my second pirate, Sun Tzi. The ship's name is Dark Shark, and it is also equipped with Rank 1 Defense Rigging.
Enjoy!
Cargo: 27!!!
Speed: 11 knots
15% chance of Firebrand broadsides
(Sail color shown: Red)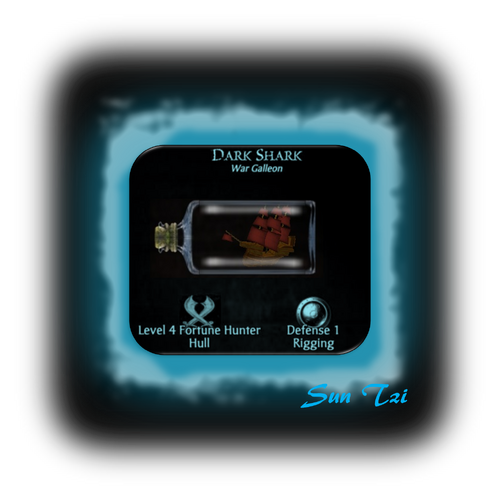 Ad blocker interference detected!
Wikia is a free-to-use site that makes money from advertising. We have a modified experience for viewers using ad blockers

Wikia is not accessible if you've made further modifications. Remove the custom ad blocker rule(s) and the page will load as expected.