Copied from piratesonline.co
Posted on April 1, 2016, midnight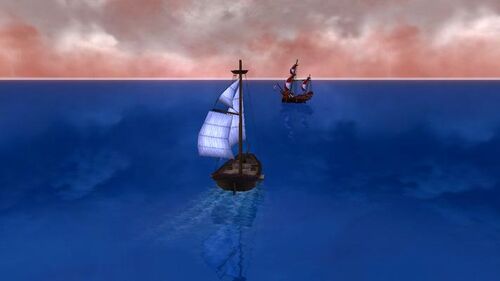 Avast, ye scurvy dogs! Do ye not realize what day it be? Aye, it be a tricky one!
Ye best be watchin' yer back, yer loot, and that pile of wooden planks ye call yer ship! Many a savvy pirate before ye have been bested out of all they own, even the very boots that cover their feet!
What be the origin of this tomfoolery? Many rumors abound, but no pirate knows for sure. Lean an ear close, ladies and gents, and I'll tell ye a word of warning....
Rfc yllmslackclr uyq tcpw bcagqgtc, rfc qfgnq ypc lmr wcr ytygjyzjc.
Fmuctcp rfcpc gq osgrc rfc qspnpgqc, dmp rfmqc ufm ypc sn dmp qmkc cvcpagqc.
Em rm rfc dgpqr kyl ufm gq kmbcpyrcjw zmlcw, fc zc gl jmtc ugrf rfc qcy ylb gq tcpw jmlcjw.
Beware the Caribbean, mate. It be nigh unpredictable....
Ad blocker interference detected!
Wikia is a free-to-use site that makes money from advertising. We have a modified experience for viewers using ad blockers

Wikia is not accessible if you've made further modifications. Remove the custom ad blocker rule(s) and the page will load as expected.