Copied from piratesonline.co
Posted by The Crew on May 20, 2017, 5:30 p.m.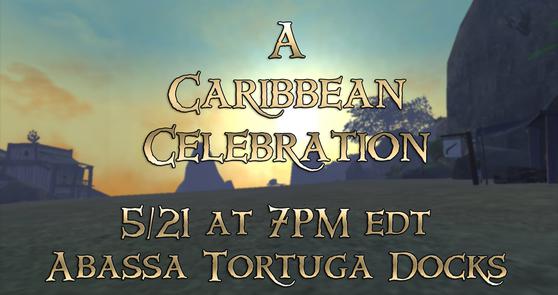 Ahoy, everyone!
Since our announcement that the game is reopening tomorrow, May 21st, there has been an amazing response from the community! The Crew is just as excited as you are!
To celebrate the relaunch of Beta, we'll be hosting an event tomorrow at 7PM EDT on Abassa Tortuga docks. We'll be there to answer questions and have some fun! The activities will be revealed during the event itself, so be sure to stop by!
Also, since tomorrow is going to be such a big day for all us pirates, we can't just let you go with only a gold code and whatever Rosetta Zimm was planning…
You will be able to redeem the codes skull for the fan favorite Skull Staff and loyalty for the Loyalty Bandana from days long passed.
In addition to these two codes, you also have gold10k, as announced in our previous post. We highly recommend you go visit Rosetta Zimm, wherever she is…
All these codes are available until June 4th.
That's it for now, mates! Remember, the game will reopen at 12PM EDT tomorrow, May 21st! A few team members may be roaming around before the event later in the evening. If you see any of us, be sure to say hello!
Let's set sail!
The Crew @ TLOPO
Ad blocker interference detected!
Wikia is a free-to-use site that makes money from advertising. We have a modified experience for viewers using ad blockers

Wikia is not accessible if you've made further modifications. Remove the custom ad blocker rule(s) and the page will load as expected.