Copied from piratesonline.co
Posted by The Crew on March 4, 2017, 11 p.m.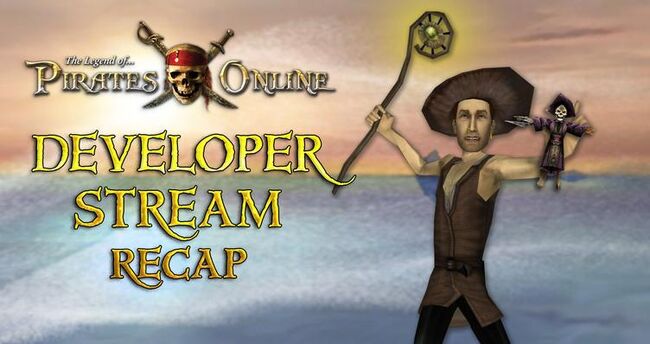 Ahoy everyone!
Firstly, we wanted to thank you for watching our stream tonight. We appreciate it! It's great to see everyone come together for such an important milestone in TLOPO's development. In case you missed the stream, you can watch it HERE!
We made some very big announcements in the stream! Here's a brief recap for you:
• The developers have completely overhauled the backend of the game's code to enhance performance! This means A LOT LESS LAG and A TON OF BUG FIXES!
• Our new website is about to launch!
• In order to implement this big update, the game's servers will be going offline for an extended period of time. While we don't have a set reopening date, we promise that the hiatus will be MUCH SHORTER than it was between Alpha and Beta.
• As a thank you for being so patient, we will be providing some codes in-game when we relaunch!
• During our downtime, the storyline team will be posting a variety of stories and puzzles with hidden messages!
• The IRC Community Chat will be closing on April 15th. Since our player base in-game is expanding, we need to allocate more resources to moderating the Caribbean itself. Thank you so much for making the IRC a fantastic part of this community.
• If you have any other questions, please feel free to contact us here!
We understand that it may be an inconvenience to have the game down for an extended period of time, but it is in the interest of quality. Due to the fact that large scale changes have been made to the game's code, we want to implement this update slowly so that all of your pirates and progress will be intact when you return!
Thanks again for everything. You all have been an amazing community, and we can't wait to see you on the seas again very soon!
The Crew @ TLOPO
Ad blocker interference detected!
Wikia is a free-to-use site that makes money from advertising. We have a modified experience for viewers using ad blockers

Wikia is not accessible if you've made further modifications. Remove the custom ad blocker rule(s) and the page will load as expected.