Copied from piratesonline.co
Posted on May 8, 2016, 8:30 p.m.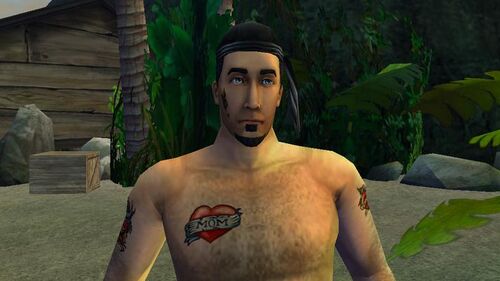 Even salty old pirates keep a soft spot in their hearts for dear ol' Mom. Buccaneers all over the Caribbean are always looking for ways to honor Mom like a true pirate. This year, ye can honor her in style with the special Wildfire outfit now available from peddlers!
Tattoo Parlors opened just in time for Mother's Day! Stop by a shop on Port Royal, Tortuga, Cuba, or Padres Del Fuego to pick out some ink honoring mumsy in flowers and hearts. If that doesn't suit yer style, tattoo artists are also offering skulls, tribal art, and more! Redeem the code "tattoos" to score 5,000 gold to help pay yer tattoo artist handsomely.
If yer pockets still be feelin' a bit light, redeeming the codes "mothersday" and "tattoos" will get ye a total of 15,000 gold doubloons to help ye spoil Mom! Or if ye're not feelin' as generous, ye can pick up some extra tattoos, savvy?
Warmest wishes to all the lovely Moms in the Caribbean!
Ad blocker interference detected!
Wikia is a free-to-use site that makes money from advertising. We have a modified experience for viewers using ad blockers

Wikia is not accessible if you've made further modifications. Remove the custom ad blocker rule(s) and the page will load as expected.