Copied from piratesonline.co
Posted by The Storyline Team on March 20, 2017, midnight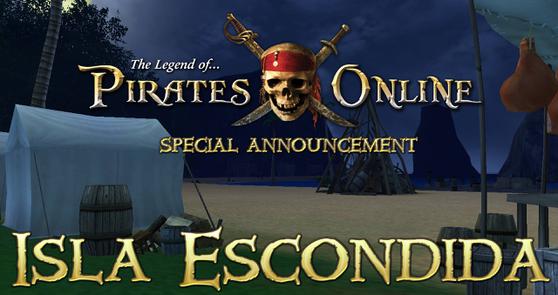 Hello, everyone!
Welcome to the next installment of "On the Horizon"! Today, we wanted to speak to you face-to-face, without a character or facade. It's important to be right up front with you as we announce something big about Isla Escondida!
We're very excited to share with you some information about the island's plot! We're sure you're all familiar with the vile Bounty Hunter ships that chase you across these Caribbean waters. Well, Isla Escondida is where they make berth. Originally inhabited by an ancient civilization, Isla Escondida was recently colonized by the Navy, who supervise the island and oversee the Bounty Hunters' operations.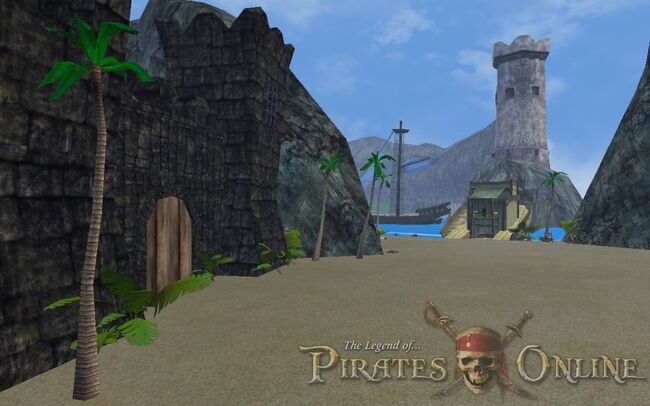 This questline in particular will put YOU right in the center of a battle between two Bounty Hunter crews. You may also discover something hidden in the depths of the island... something quite powerful...
We can also confirm that there will be new enemies - Bounty Hunters on land scattered about the island, along with new Navy enemies. And don't forget those Sea Serpents swimming around the island's coast...
Oh, and you may have been wondering what our previous posts were about. Well, that's a tale for another time. But we can say that they may tie into a certain storyline coming before Isla Escondida. Stay tuned for that...
You can watch the Official Cinematic Trailer for Isla Escondida here , and be sure to check out the replay of our most recent live stream for an early walkthrough of the island itself.
Thanks for your support and suggestions! We can't wait to share more in the coming months!
The Storyline Team @ TLOPO
Ad blocker interference detected!
Wikia is a free-to-use site that makes money from advertising. We have a modified experience for viewers using ad blockers

Wikia is not accessible if you've made further modifications. Remove the custom ad blocker rule(s) and the page will load as expected.