Copied from piratesonline.co
Posted on Sept. 26, 2015, 8:04 p.m.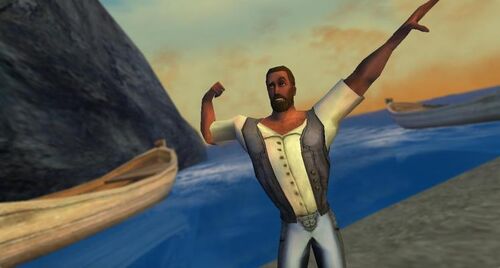 Have ye stopped by the taverns on Port Royal or Tortuga lately? I have! They have been flooded with business lately, and everyone is in love with this new mysterious rum they be sellin'. Rumor has it that it's Tia Dalma's recipe. Now that I think about it, after we all started drinkin' this new spirit... some strange new bodily changes have been coming about. Could this new drink be a bit TOO spirited? Bah, maybe it just be my imagination. But if ye do see anyone with some weird lookin' shape do keep in mind that it might've been that new rum!
Ad blocker interference detected!
Wikia is a free-to-use site that makes money from advertising. We have a modified experience for viewers using ad blockers

Wikia is not accessible if you've made further modifications. Remove the custom ad blocker rule(s) and the page will load as expected.