Copied from piratesonline.co
Posted by The Crew on June 11, 2017, 8 p.m.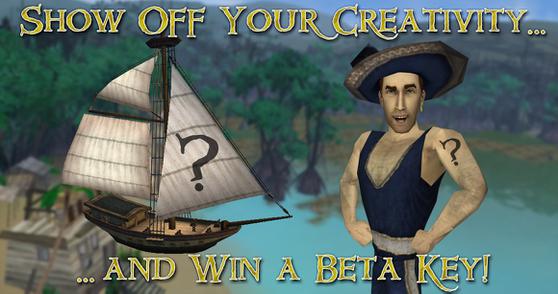 Ahoy, everyone!
Beta Keys are as rare as Legendary Weapons nowadays, aren't they? Well, not today! The Crew has designed a contest that will award 10 players with Beta Keys!
In order to enter, all you have to do is post one of the following in this forums thread . Please do not post submissions in the comments on this page.
• A drawing of an item for the Keepers of the Code guild, preferably a key. This drawing will become both a sail emblem and a tattoo that will be shown off by Game Masters in-game! The drawing must be in black and white.
• Tell us about a funny experience you've had in-game! Make us cry from laughter! 300 words maximum or a video no longer than 3 minutes.
Accounts with serious or repeat violations of our Terms of Service are ineligible. Winners will be announced on June 24th, 2017!
Good luck, mateys!
The Crew @ TLOPO
Ad blocker interference detected!
Wikia is a free-to-use site that makes money from advertising. We have a modified experience for viewers using ad blockers

Wikia is not accessible if you've made further modifications. Remove the custom ad blocker rule(s) and the page will load as expected.