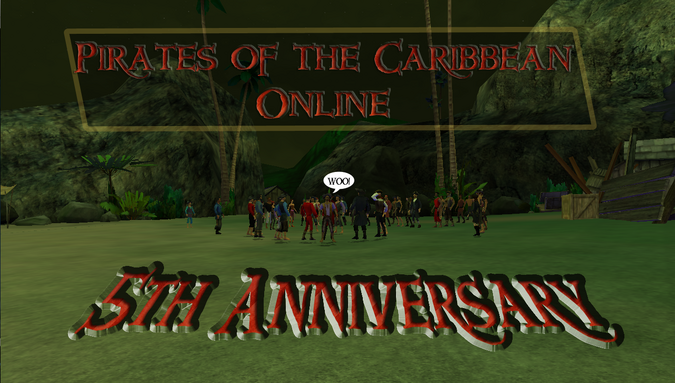 Thanks to everyone who attended the special 5th Anniversary Party last weekend! The event had quite a turnout, and we had loads of fun! Jolly's surprise invasion during the party stood no chance against us savvy pirates.
I took a variety of screenshots at the event, if you attended, you might be in one of them!
---
If you haven't already, be sure to redeem the special 5th Anniversary Redeem Code!
Ad blocker interference detected!
Wikia is a free-to-use site that makes money from advertising. We have a modified experience for viewers using ad blockers

Wikia is not accessible if you've made further modifications. Remove the custom ad blocker rule(s) and the page will load as expected.