Since Billy Pugshout's Where's Billy Screenshot Guessing Contest was a hit, I figured I'd try my hand at it.
This contest consists of simply finding this picture somewhere in the game, or some sort of game media, I.E. Screenshots, videos, etc.

The prizes: A custom signature and 5 Phase Files of your choice.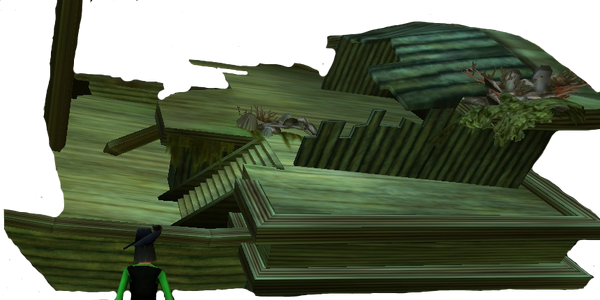 HINT

Rules:
You only have 5 guesses
If you previously won a contest, you MAY NOT participate until 3 contests later.
If you use up your 5 guesses, you cannot guess again until the next contest.
If you are an admin or rollback, you may not participate.
If you are chosen to be a winner, and do not pick your reward in 2 days, the reward will be given to the next person with the correct answer.
You can't guess 2 things in 1 guess, unless the specific contest says otherwise.
To win you must post where you can find the item and you must also post a screen of the item.
A user is allowed to guess ONCE then another user has to guess before that user may guess again. ex Dentface takes one guess, now he cannot guess until say Jzfredskins guesses. Then Dentface may guess again. Falling to fallow this rule may result in disqualification from the contest.
Previous Winners:
Captaingoldvane2 - Ship Figurehead Challenge - Opted for Phase Files Image.
(Captain) Roger Goldskull - Skeleton Cannon Challenge - Opted for Signature.
GenLawrence - Moving Trees Challenge - Opted for Signature.
Captain Sharktooth - Mystery Gun Challenge - Opted for Signature.
Bill2222 - Mystery Rock Challenge - Opted for Phase Files Image.
Captaingoldvane2 - Mystery Sword Challenge - Opted for Phase Files Image.
Peter hookpratt - Mystery Repeater Pistol Grand Prize Challenge - Grand Prize: 5 Phase Files Images and a Signature.
Good luck mates!
Ad blocker interference detected!
Wikia is a free-to-use site that makes money from advertising. We have a modified experience for viewers using ad blockers

Wikia is not accessible if you've made further modifications. Remove the custom ad blocker rule(s) and the page will load as expected.