After the closing of POTCO, a select few dedicated players were sent a very special momento by Disney. This gift was... the head of Jolly Roger himself.
So far, only two players have been known to receive them, Pretty Polly, one of the most infamous and longest playing pirates, and Jinsai, who is famous for her magnificent POTCO films on YouTube.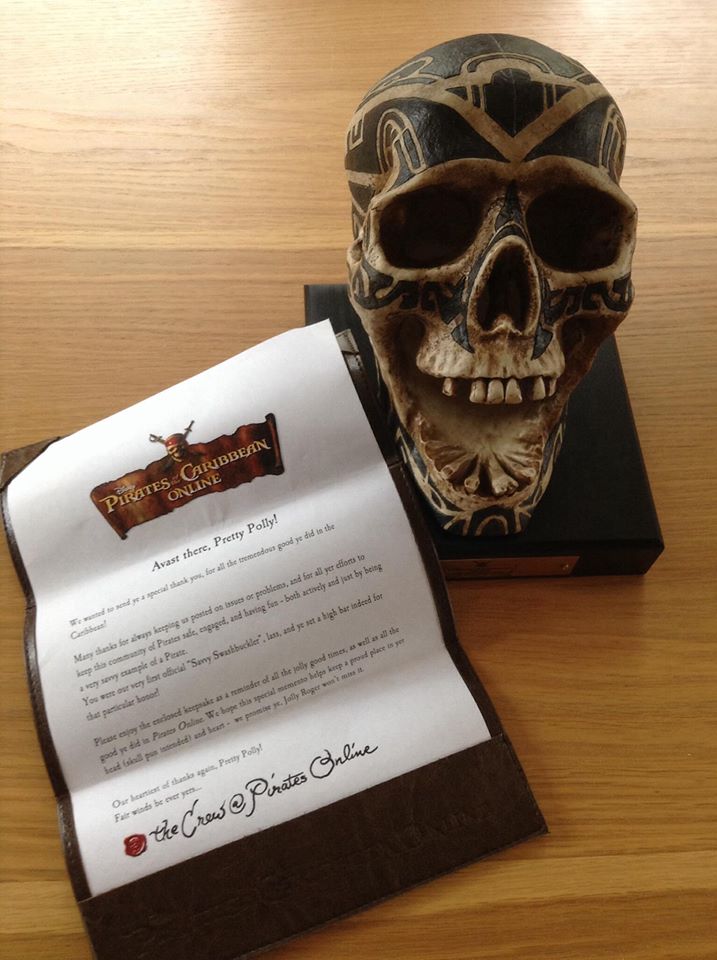 Despite Disney neglecting and closing POTCO, I tip my hat to whoever at Disney decided to reward these truly deserving Pirates.
Just a reminder, if you wish to get a refund from any purchased unlimited access game cards, you should contact POTCO at billing@piratesonline.com before November 18th.
Ad blocker interference detected!
Wikia is a free-to-use site that makes money from advertising. We have a modified experience for viewers using ad blockers

Wikia is not accessible if you've made further modifications. Remove the custom ad blocker rule(s) and the page will load as expected.