Awhile back, I posted a blog about some concept art Christina Jaio (POTCO Concept Artist) made. Click here to see a blog with all the concept art from her that I could find. I am not posting the link to where I found the information as it is a notorious virus breeding ground, and hosts adult content. If you wish to see the actual page, please contact me on my talk page.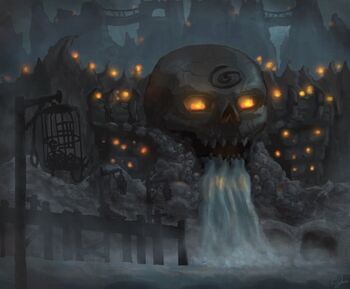 Turns out, the Jolly Roger Island idea was scrapped (in Spring/Summer of '10), due to it costing too much money to make. (Curse you Disney Budget Cuts!!!!)
Here are the screenshots of Christina's Conversation about the artwork piece she made:
Ad blocker interference detected!
Wikia is a free-to-use site that makes money from advertising. We have a modified experience for viewers using ad blockers

Wikia is not accessible if you've made further modifications. Remove the custom ad blocker rule(s) and the page will load as expected.