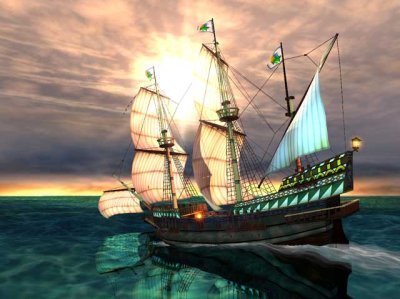 "
REDWOOD CITY, Calif. 04/05/13—Disney and EA team for an all-new massive-mulitiplayer experience! The BioWare Label of Electronic Arts Inc. (NASDAQ: EA) announced today that they have partnered with Disney and LucasArts to create an all-new, in-depth massive multiplayer experience, Pirates of the Caribbean: Raiders & Nobles for PC. The game will feature locations and story-lines from all five of the Pirates of the Caribbean movies, as well as experiences from LucasArts' Monkey Island.

The game will also feature classic BioWare storytelling, including a full voiceover experience, multiple playable story lines, and rich, immersive locations.
Development will be helmed by BioWare Austin, the same team behind the award winning Star Wars: The Old Republic MMORPG which garnered over 100 industry awards.

Press assets for Pirates of the Caribbean: Raiders & Nobles can be found at www.info.ea.com.

About Electronic Arts

Electronic Arts (NASDAQ: EA) is a global leader in digital interactive entertainment. The Company delivers games, content and online services for Internet-connected consoles, personal computers, mobile phones, tablets and social networks. EA has more than 220 million registered players and operates in 75 countries.

In fiscal 2012, EA posted GAAP net revenue of $4.1 billion. Headquartered in Redwood City, California, EA is recognized for a portfolio of critically acclaimed, high-quality blockbuster brands such as The Sims™, Madden NFL, FIFA Soccer, Need for Speed™, Battlefield™ and Mass Effect™. More information about EA is available at http://info.ea.com.

The Sims and Need for Speed are trademarks of Electronic Arts Inc. Mass Effect is a trademark of EA International (Studio and Publishing) Ltd. Battlefield is a trademark of EA Digital Illusions CE AB. John Madden, NFL and FIFA are the property of their respective owners and used with permission.
There is currently no set release date or rating for Raiders & Nobles, but new information will be available at potcraidersandnobles.com over time.

"
 

— EA Press Site
---
Seems pretty exciting!

I guess this kind of means POTCO is dead. My gut is that we'll rebrand the wiki to fit the new game, as well as POTCO once it's released.
Any thoughts?!

Oh yeah... and April Fools. Yes, I know it's not April 1st, but you can do pranks all month. And yes, I know, that was cruel. >:D
Ad blocker interference detected!
Wikia is a free-to-use site that makes money from advertising. We have a modified experience for viewers using ad blockers

Wikia is not accessible if you've made further modifications. Remove the custom ad blocker rule(s) and the page will load as expected.