Spoiler Warning!
This page contains information that is yet to come.
Yes, you heard right! Trading IS in the works. Confirmed by GM Ben Bowman at Feats of Strength today. There is no confirmation on when it is coming, or what you can trade.
In an unscreened statement Ben Bowman stated that they are working on it.
Then we screened the following statements: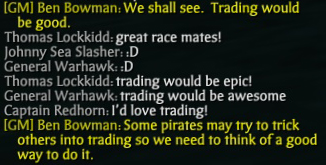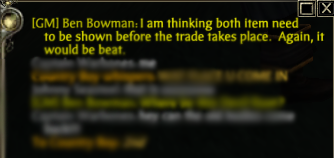 Below is a special GM trading transfer, to give me the third place Ship Materials. Likely that these mechanics will come in to play with this hopefully upcoming update: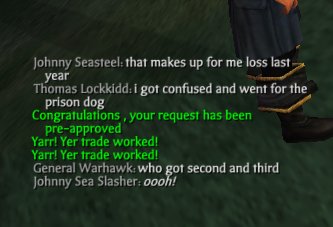 Ad blocker interference detected!
Wikia is a free-to-use site that makes money from advertising. We have a modified experience for viewers using ad blockers

Wikia is not accessible if you've made further modifications. Remove the custom ad blocker rule(s) and the page will load as expected.